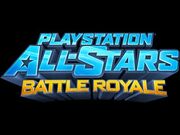 &nbsp
Playstation All Battle Stars Royale is a upcoming crossover fighting game made by Superbot Entertainment and published by Sony Computer Entertainment. The game was once a rumor started at 2011. But it was now revealed to be Playstation All Battle Stars Royale by the GTTV at a TV show on 4/26/12. The gameplay and crossover idea is simlar to Nintendo's Super Smash Bros. The game was rumored for sveral months of being called Title Fight and the game will be released at the Fall of 2012. Several characters have been confirmed including Crash and Spyro.
Ad blocker interference detected!
Wikia is a free-to-use site that makes money from advertising. We have a modified experience for viewers using ad blockers

Wikia is not accessible if you've made further modifications. Remove the custom ad blocker rule(s) and the page will load as expected.